First an apology.  "Story" 2 has taken me a while to get to, I know.  I have been "re-organizing" my life , dealing wit drama and setting up my photography business to be a little more official/legit (again).  That's a good excuse.  But I am committed to this project.  My goal here is really to stretch myself by 1) photographing strangers, not clients, people just walk up to and get to know,and 2) sharing the beauty in all of God's creation by breaking down what we all believe beautiful is and making it tangible.
So on to Story 2 ...
It seams as though I love the sea.  Well I knew that but maybe you didn't.  I've been playing in it forever.  Surfing.  It brings about so much peace between the long and ongoing moments of stress and life dissapointments.  Last time I took you on a trip to the northwest side of Matanzas linlet with my son Vaughn.  This trip, we're going to Marineland, located just south of there, somewhere in between Palm Coast and St. Augustine.  It's a "rugged" coastline as far as Florida goes and is littered with coquina rock. 
This stuff
.  Wikipedia says that Coquina is a sedimentary rock that is composed either wholly or almost entirely of the transported, abraded, and mechanically-sorted fragments of the shells of molluscs, trilobites, brachiopods, or other invertebrates.  It has a fairly substantial historical significance as it was used to create the 
Castillo de San Marcos
in 1672.  Wow!  And although it's a popular landscape feature found outside of many homes, it's also illegal to take this rock off of the beach.  So don't.
This place is absolutely stunning at dawn or sunset during low tide when the rocks are most exposed and the sun is clipping the top of the rocks.  I showed up while the tide was receding so a lot of the coquina was still underwater and was dark out by the time the tide was low.  Park at the Marineland Beach parking lot and walk south along that beach.  There are apps to tell you when the tide is low or receding.  Be there then.
Date:
April 18, 2018
Time:
07:30pm
Location:
~2 miles south of Matanzas Inlet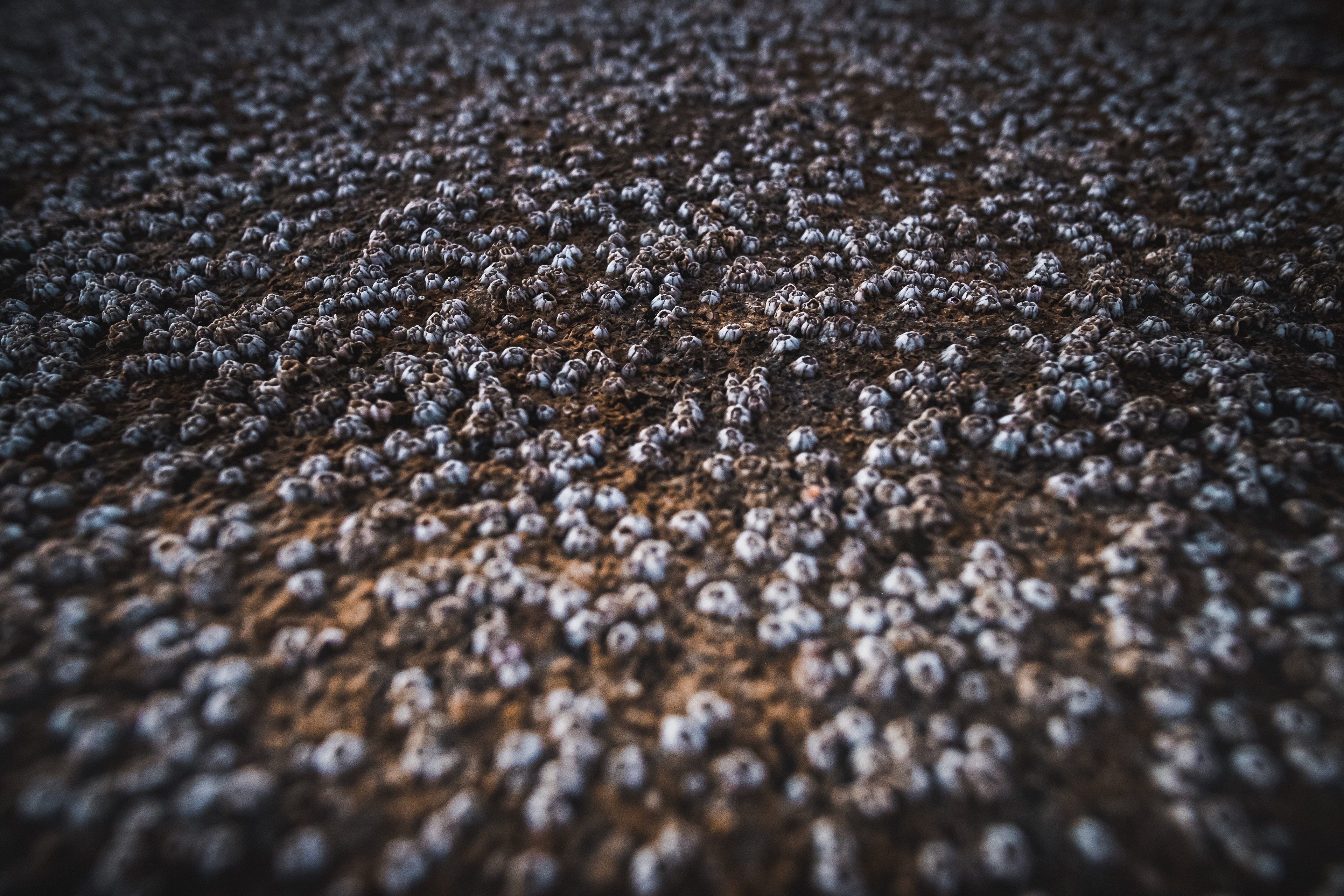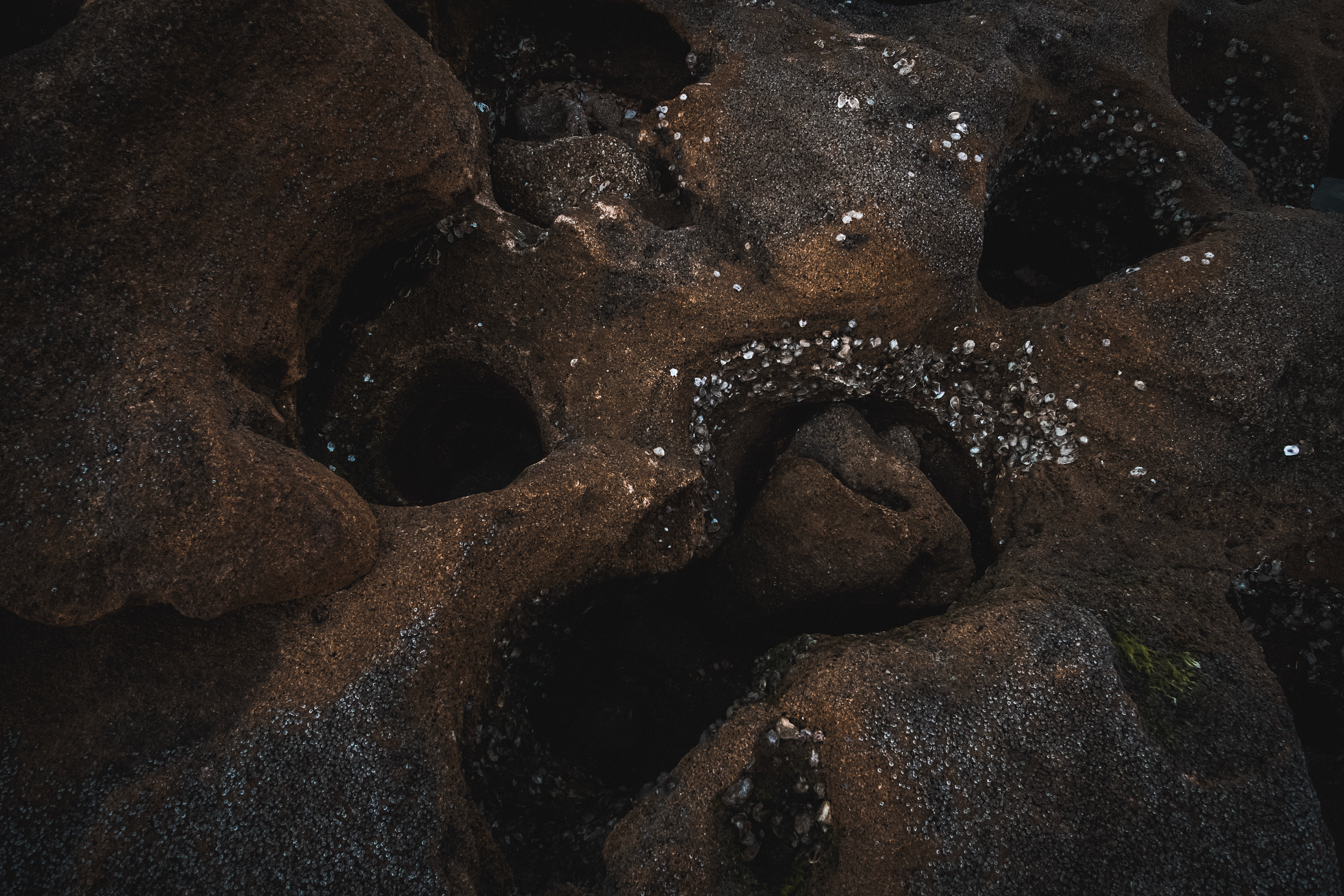 First a close up of what this Coquina looks like.  Tens of thousands of barnacles find their home on this stuff.  Makes it even hard to walk on without shoes.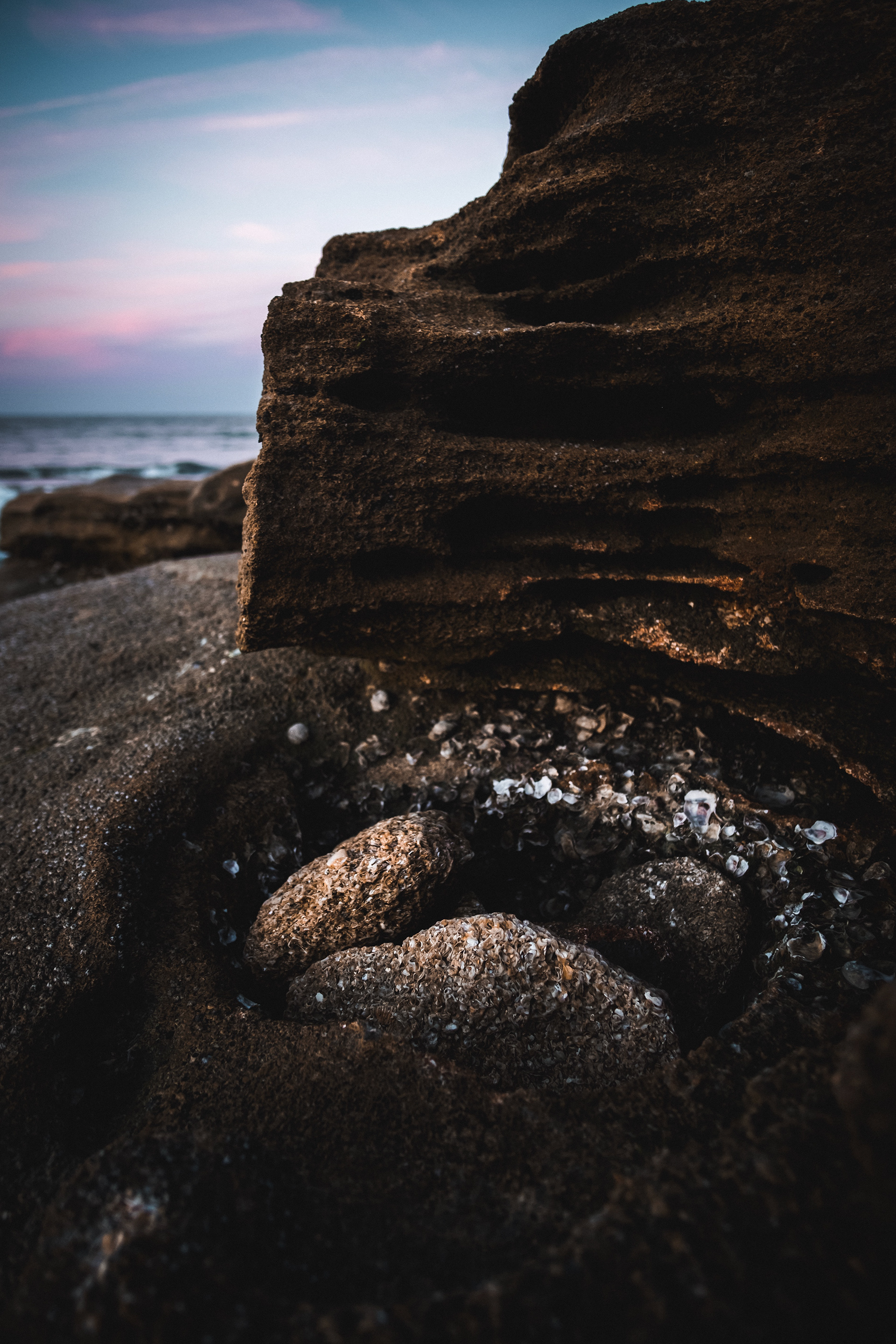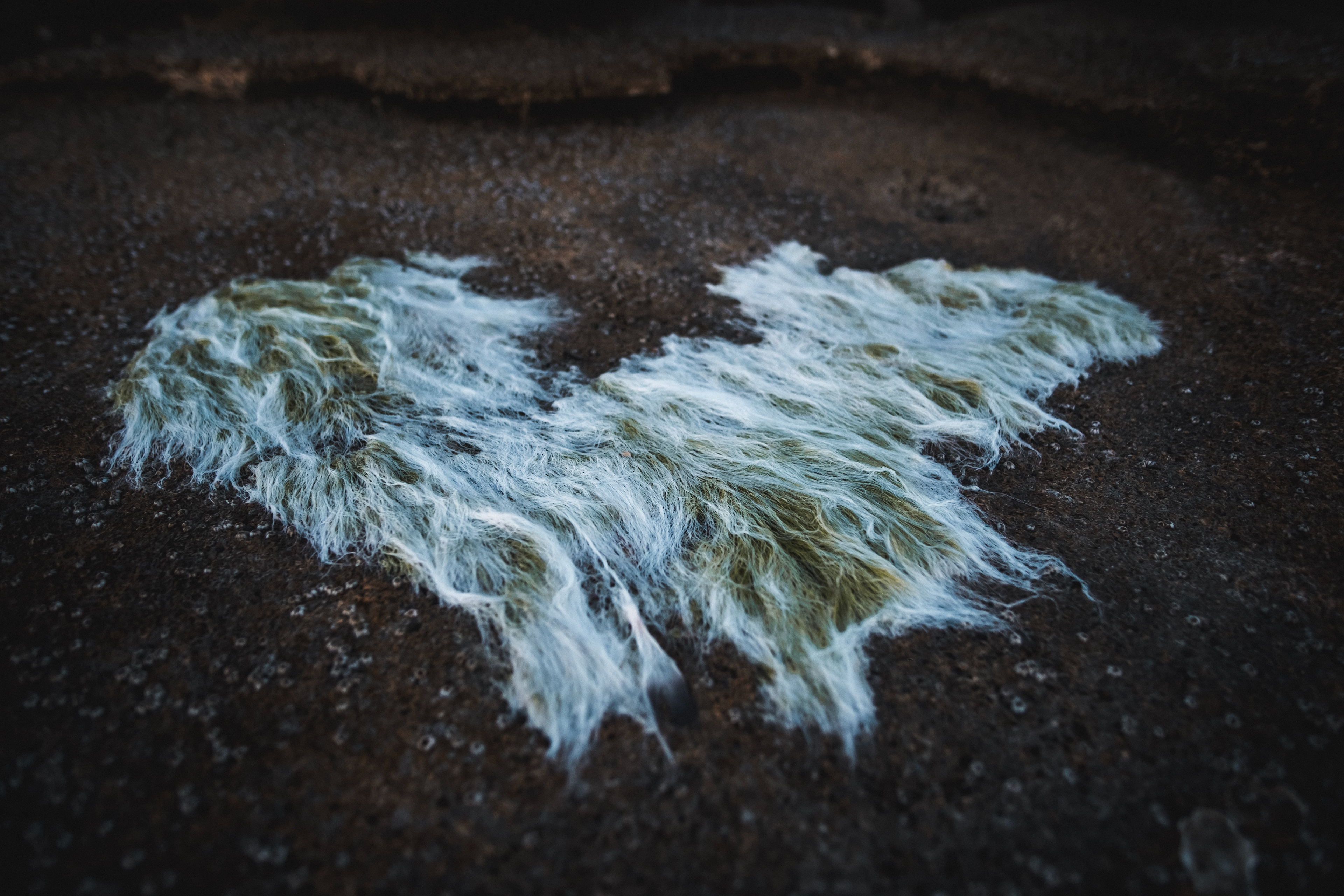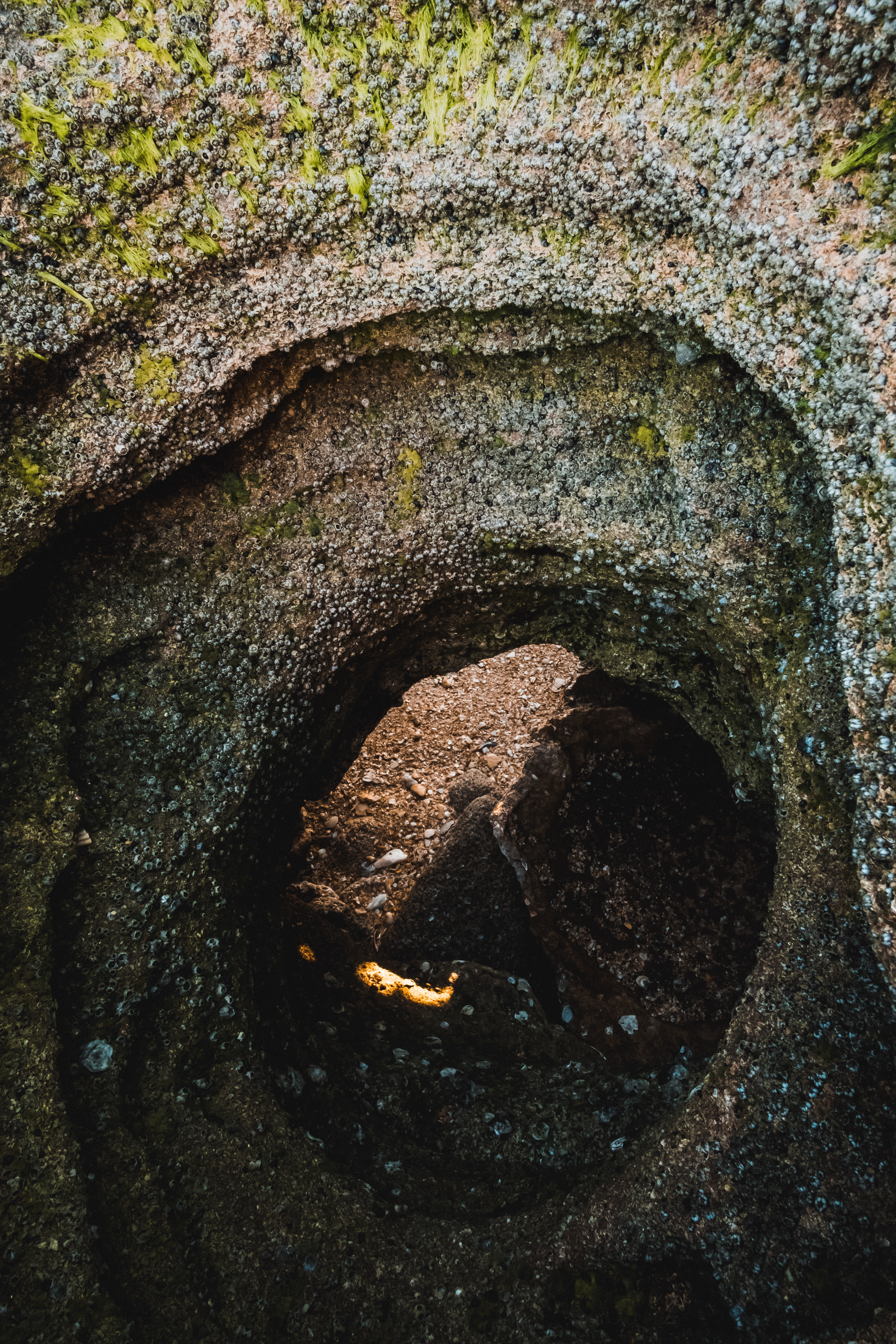 Time is apparent while walking the coquina.  Rocks and shells find their way off the beach and onto the rock.  Moss grows and 2' diameter holes 4' deep form from the constant battering from the ocean over the years.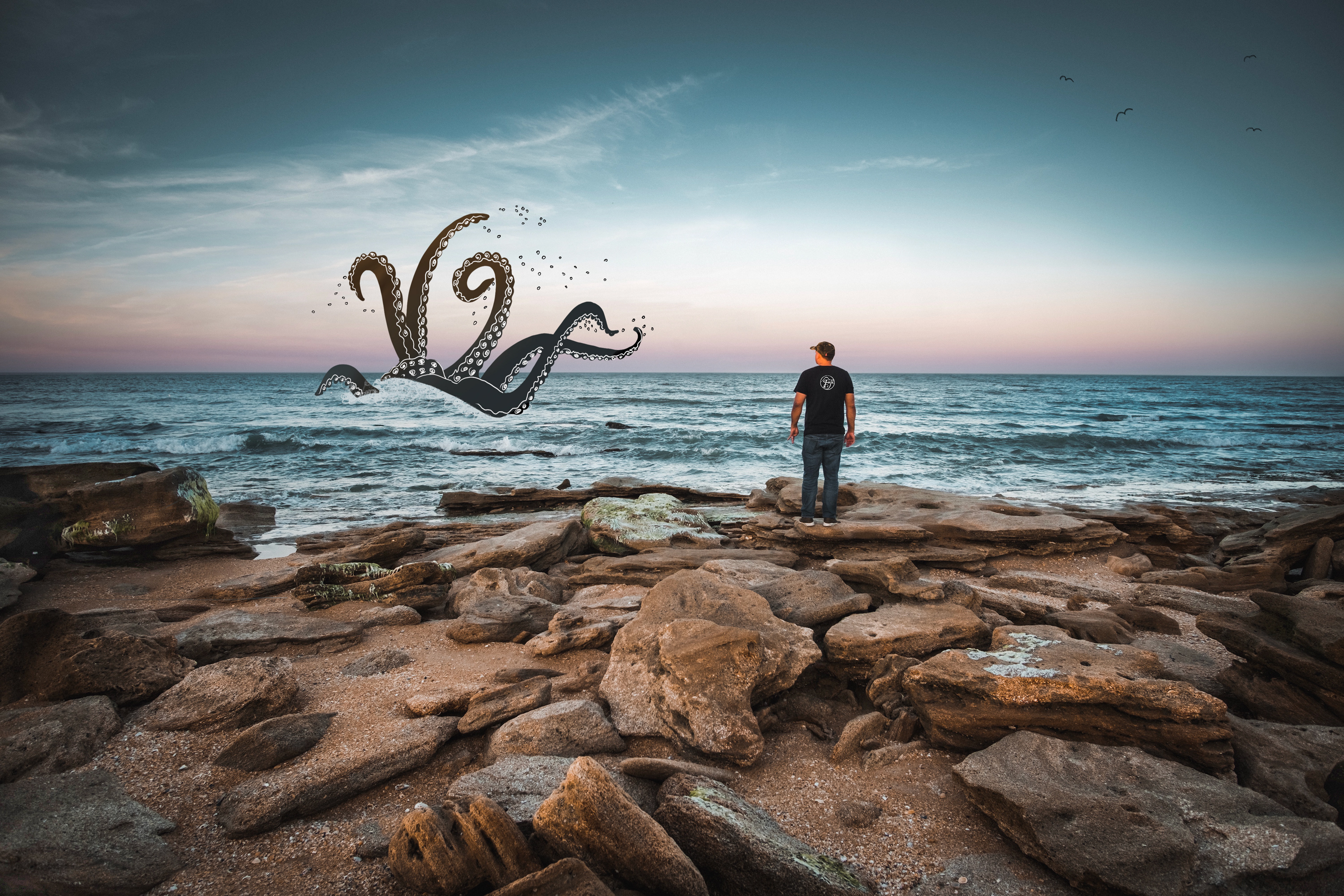 There is the sea, vast and spacious, teeming with creatures beyond number— living things both large and small.
So true.
This is one of only a few selfies you'll find of me because it is a moment I will never forget as my eyes wander the great and vast sea only to come face to face with a rare and mysterious creature from the deep.  No, not really.  Inspired by the Apple "what's a computer" campaign, I took a photo with my
Fuji Xpro2
, brought it into
Lightroom CC
for some basic exposure and color correction, then into
Affinity Photo
 (a better than Photoshop editor) for some final edits before sending it into
Procreate
to draw the octopus and a few flying friends.  Workflow on an
iPad Pro 10.5"
with
Apple Pencil
 has come a long way and I am really, 
really,
really,
REALLY
enjoying this new tool.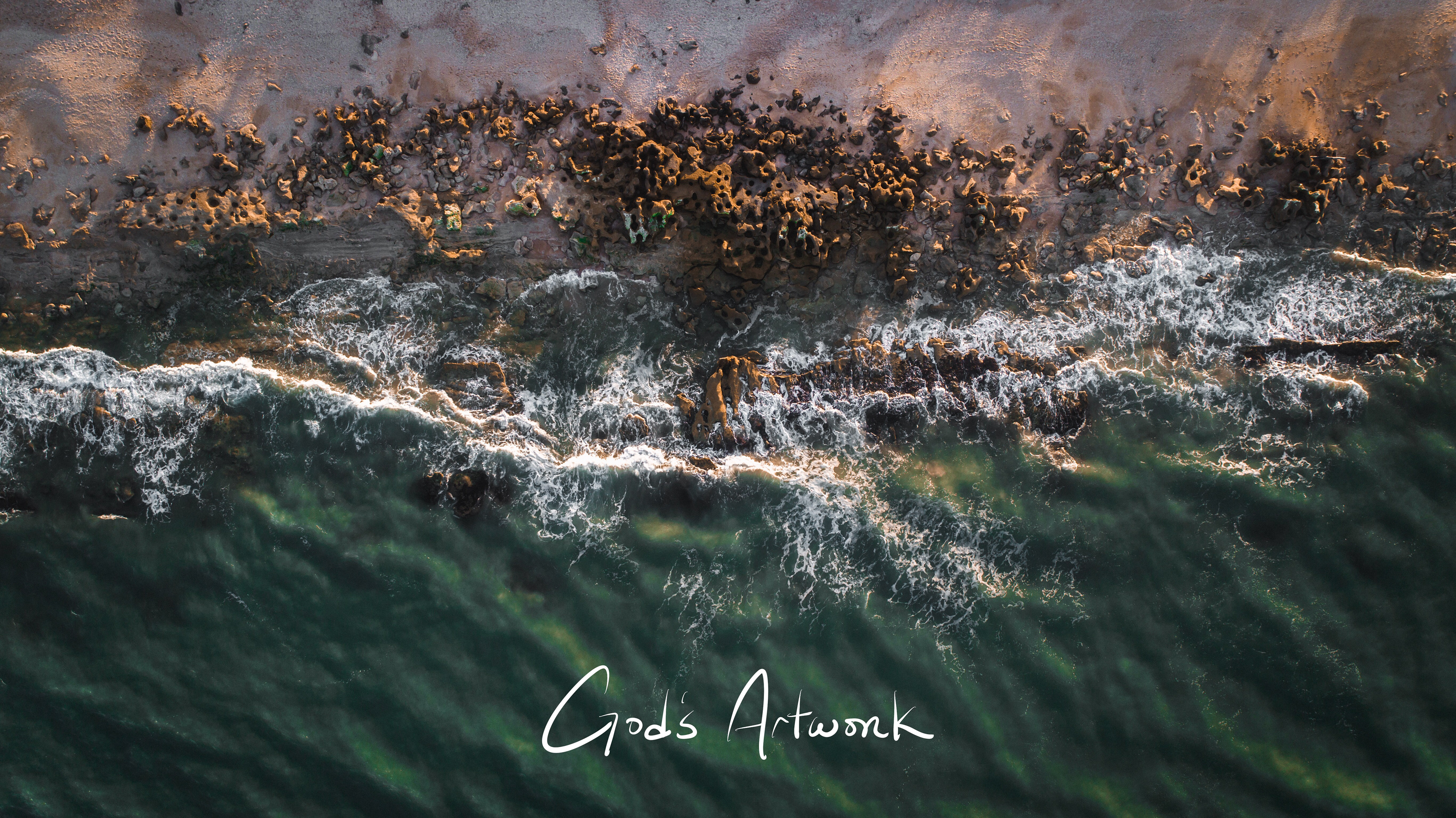 I can imagine this is how God's see's his beautiful creations.  And it's even more amazing that he created creatures intelligent enough to create a machine capable of flying over these creations to take photos of.  All of these images were from the drone.  I plan on going back with an ND filter and doing some time laps from above but tonight would have been too windy.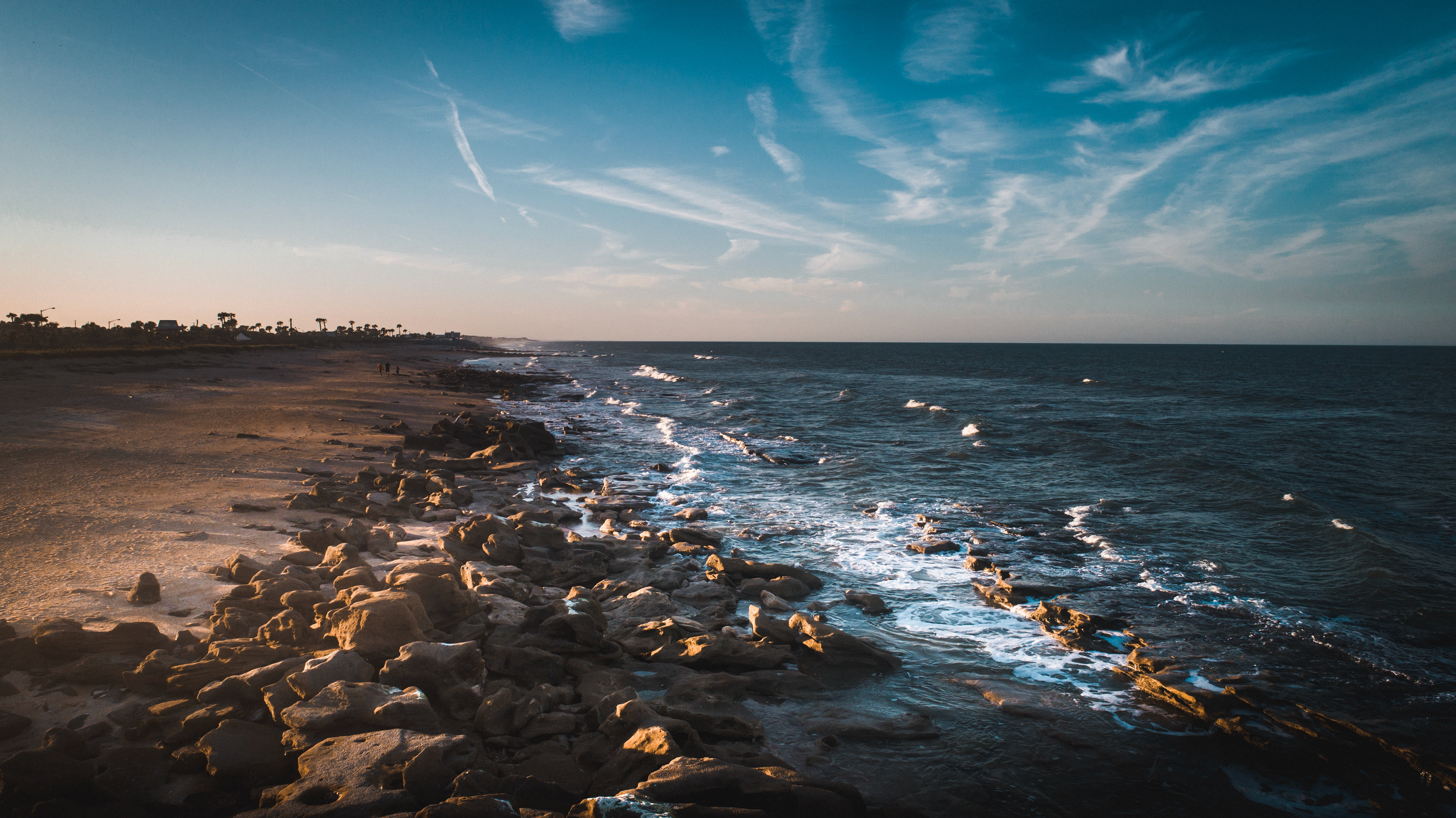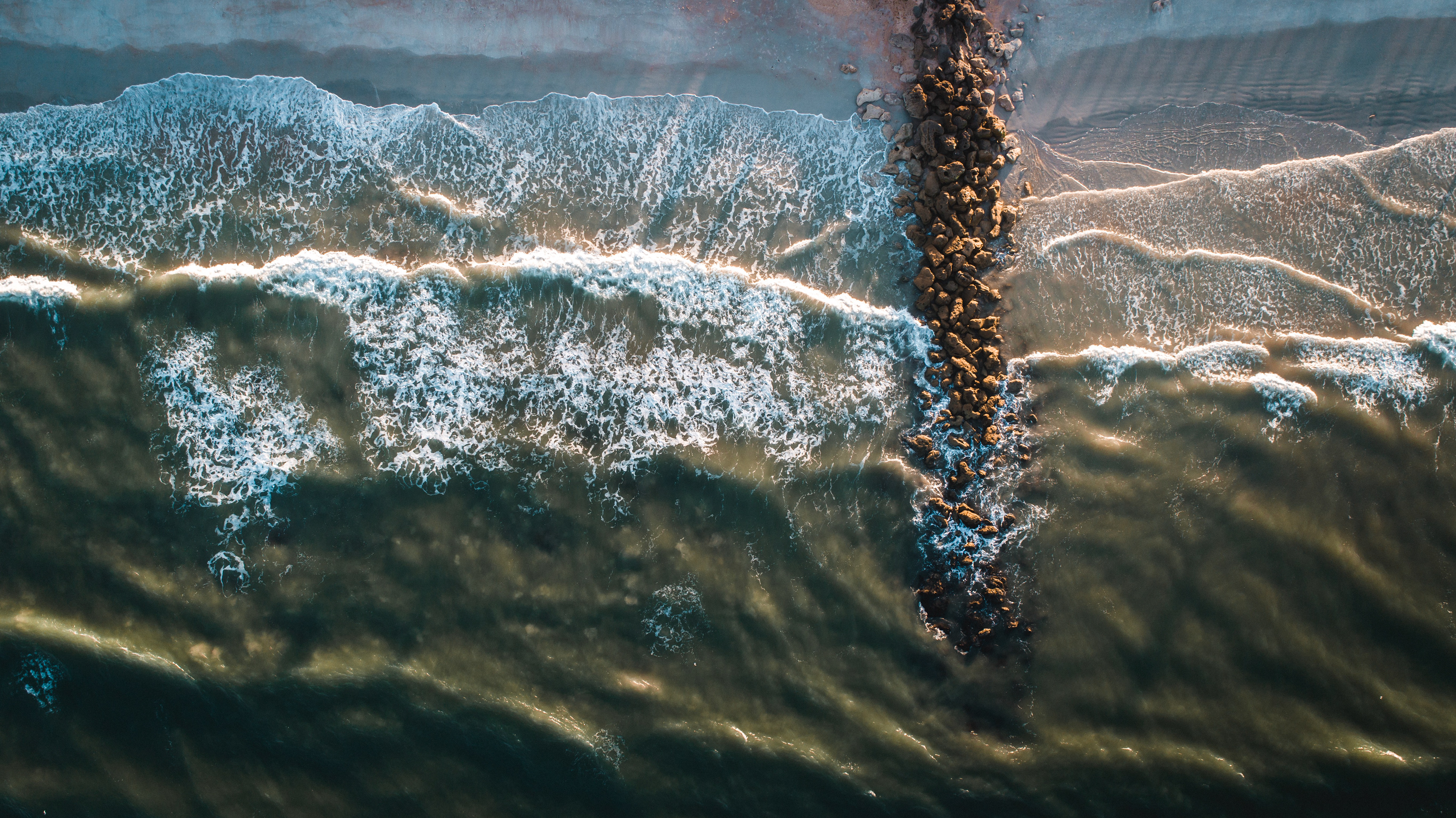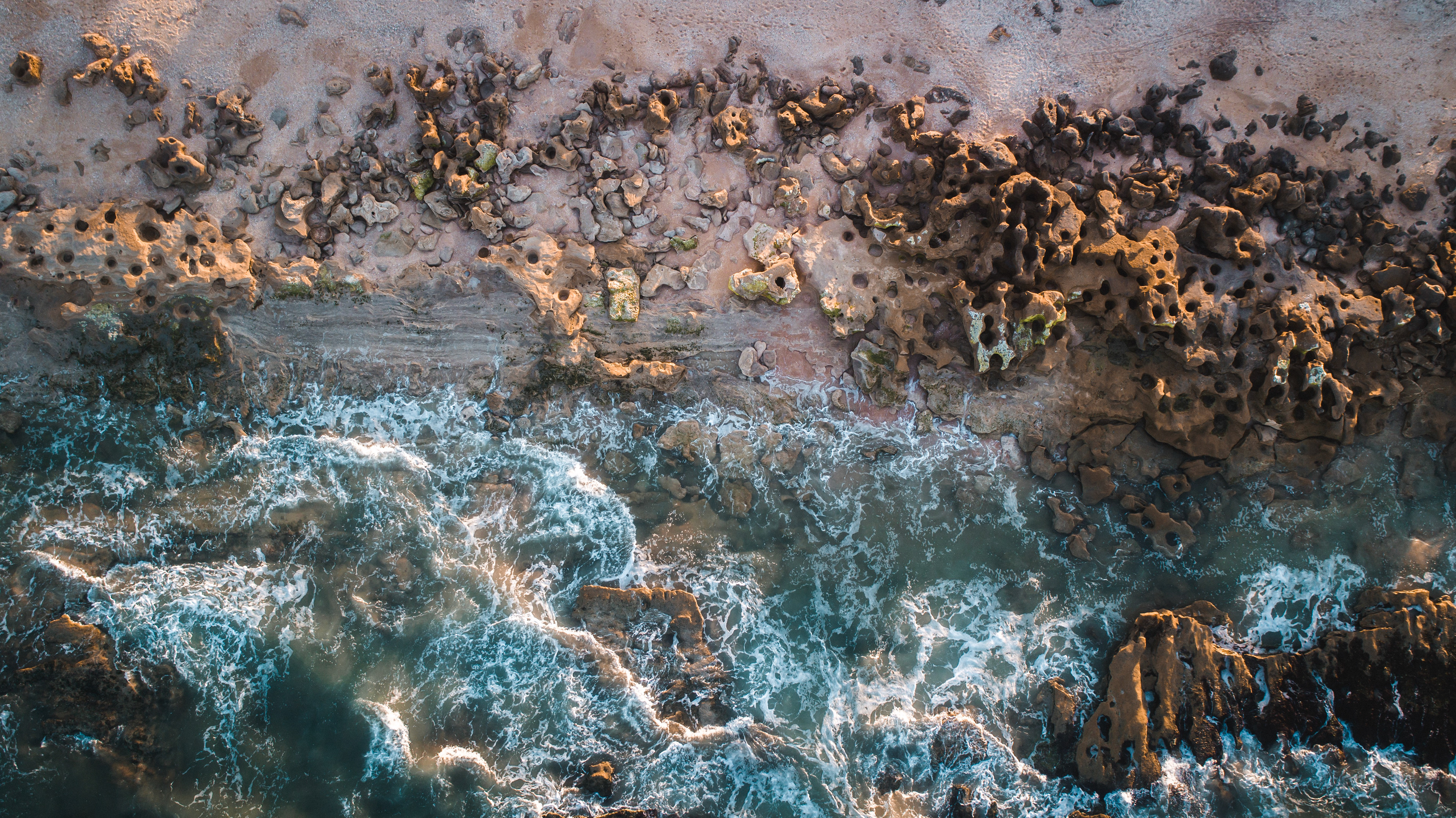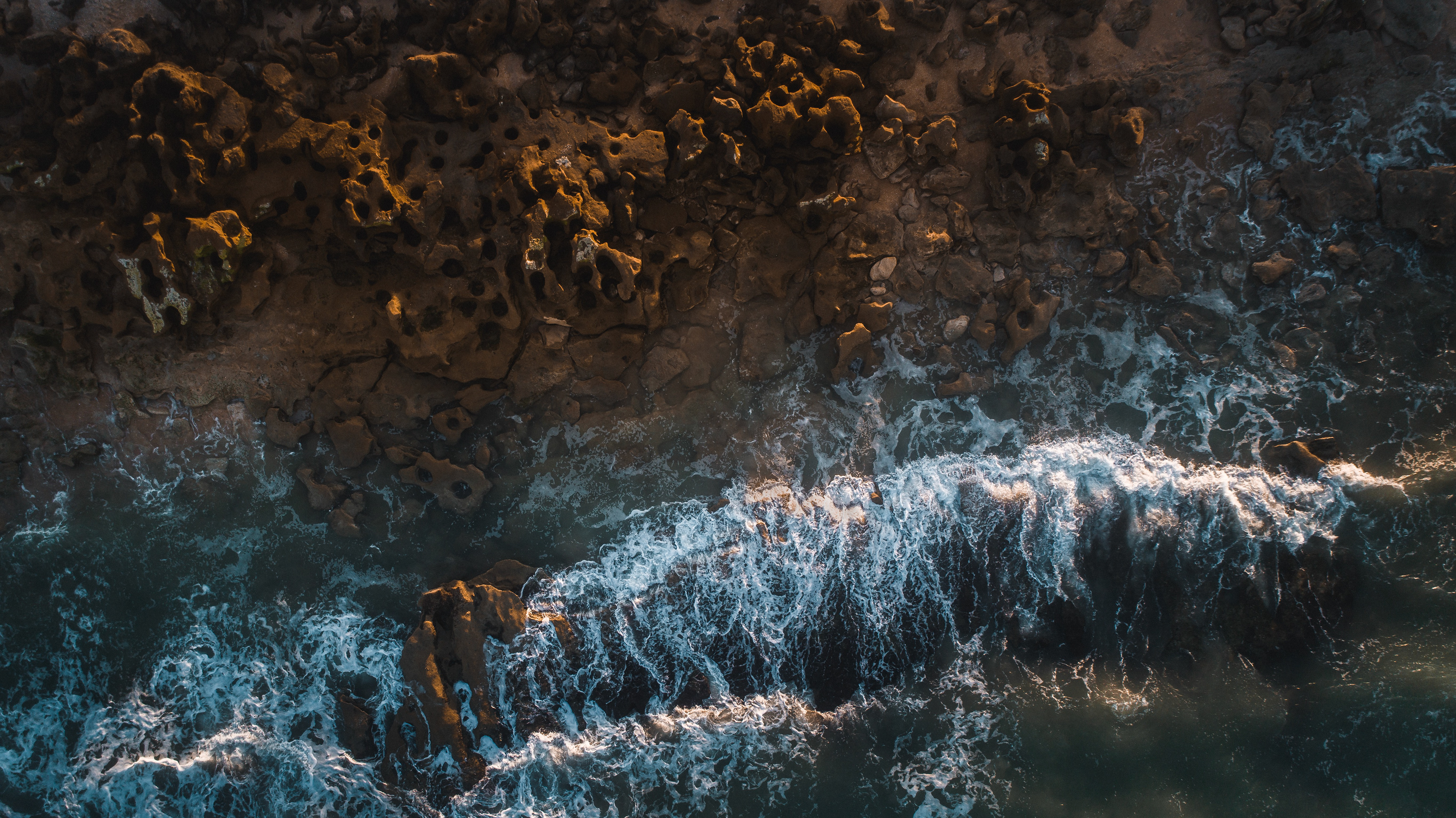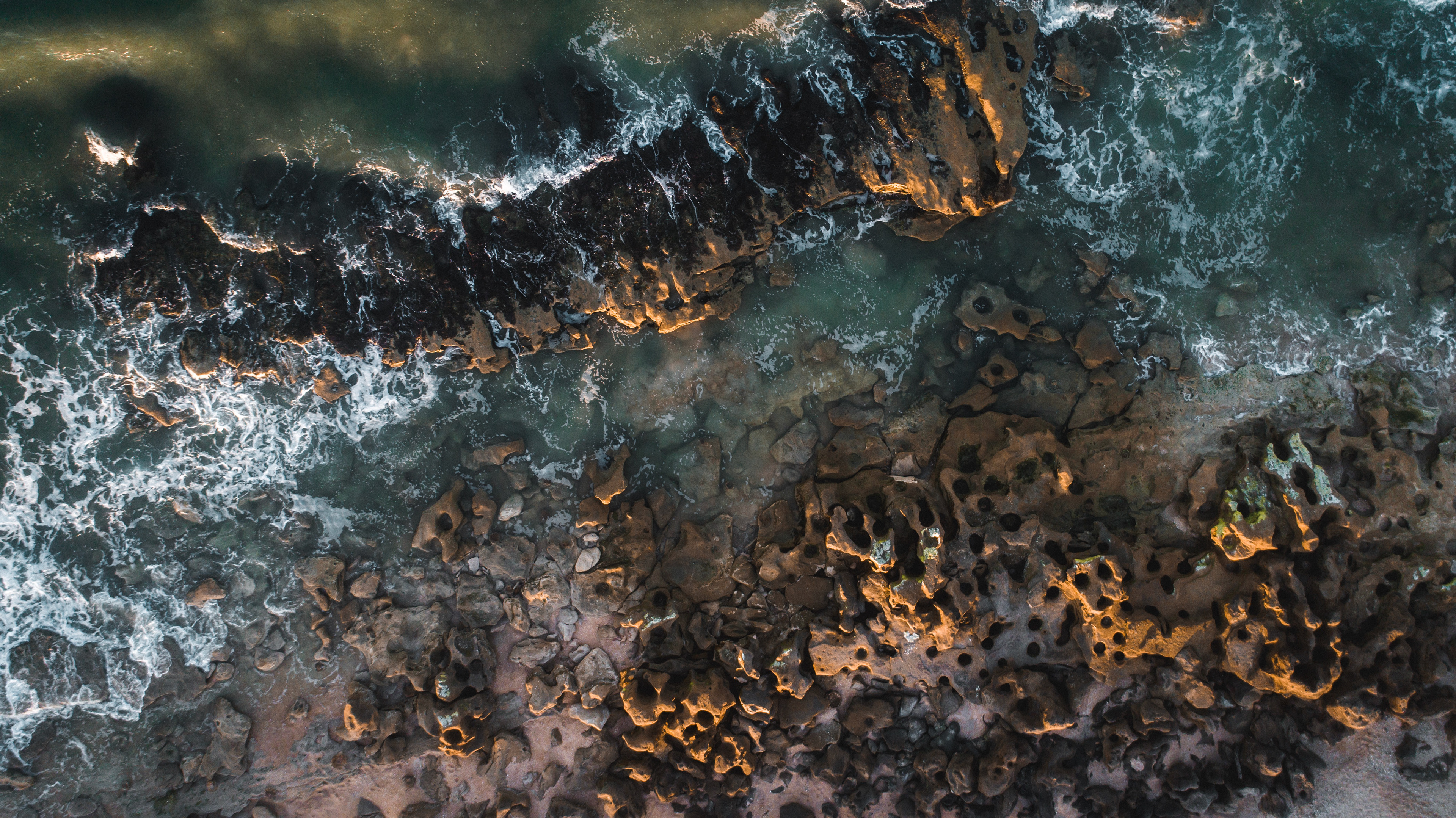 Bring every image you capture into the story ...
I'm not quite to that point yet, but that's what I'll keep telling myself.
So here are a few final, random images.  The image on the left is a long exposure.  Unfortunately I had to shoot this without an ND filter so it's not quite as "dreamy" as I was hoping for.  But I still love it.  The next image is of a lady that was there.  Here name is Sue and I asked her if she was OK with me taking her photo.  Last image - Happy Memorial Day.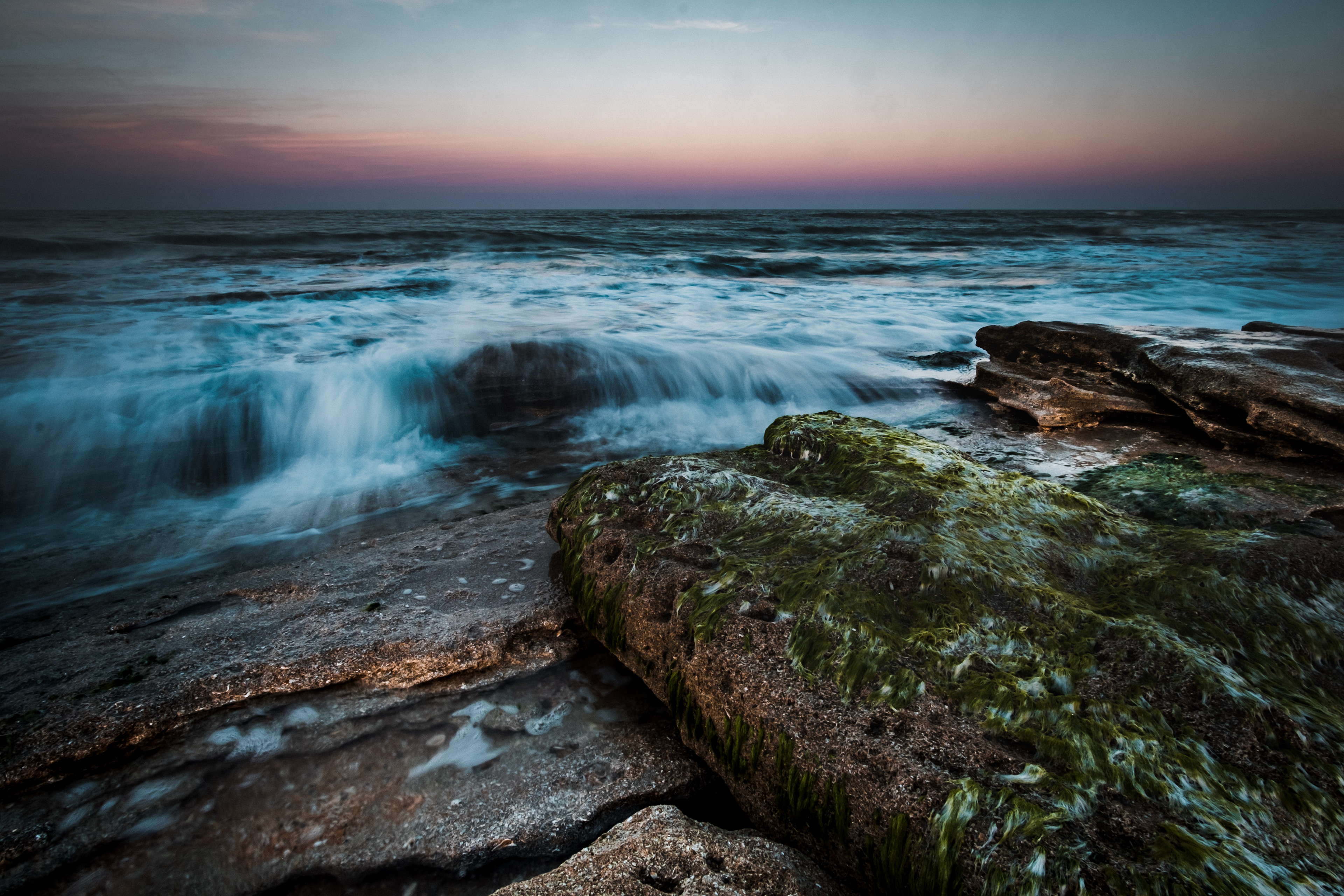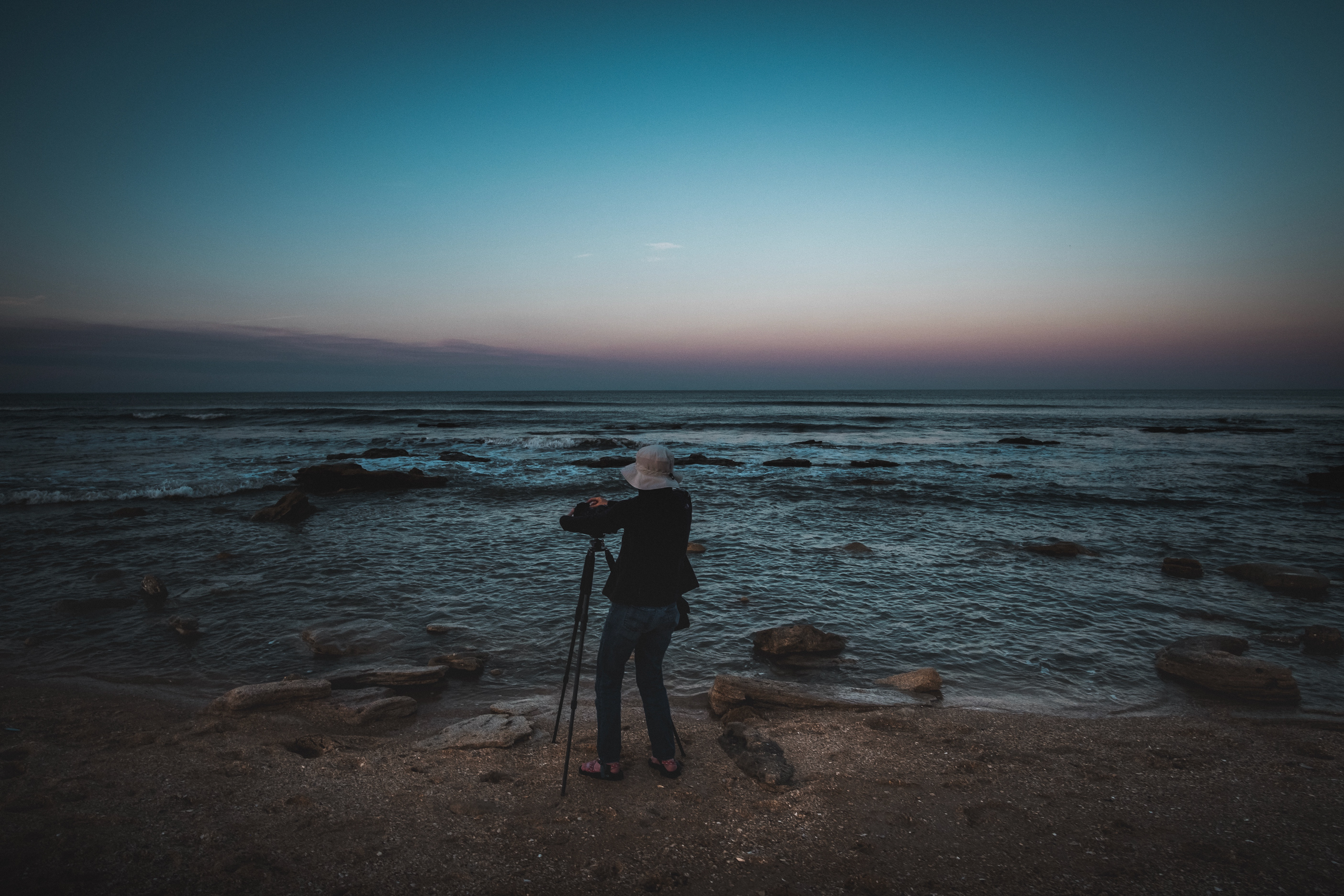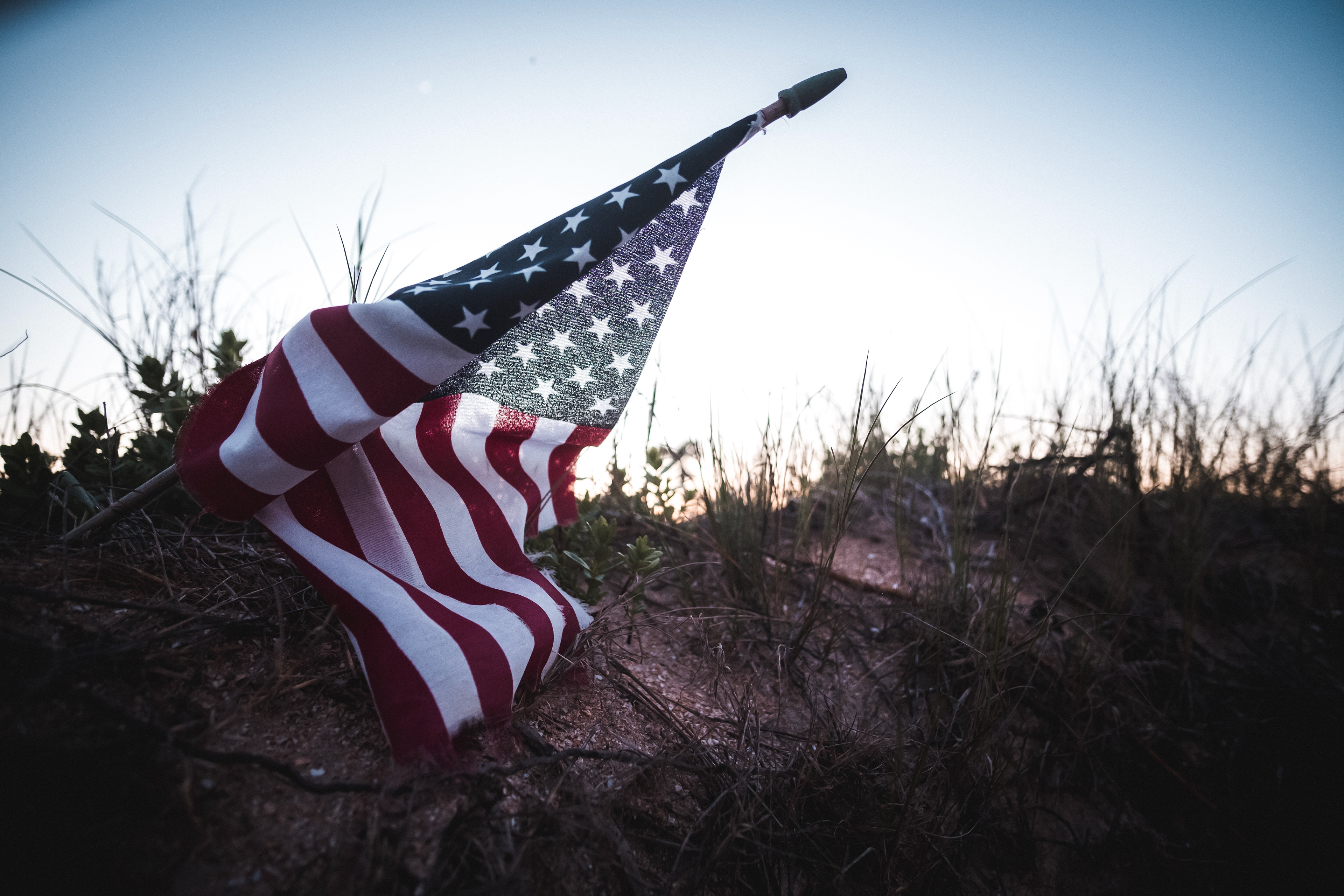 So that's it.  I hope you enjoyed.  Next up, a Stranger story.
Technical
Camera(s):
Fuji XPro-2, DJI Phantom Pro 4
Lens(es):
Samyang 12mm f2
Software:
Adobe Lightroom
Processed:
 Yes, personal LR CC edits